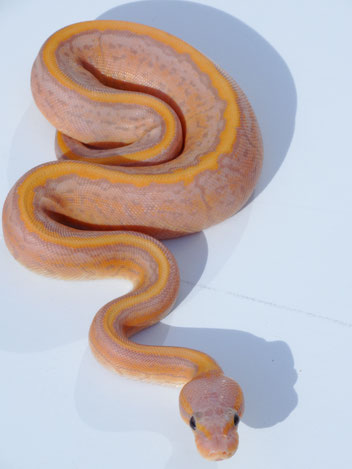 Cinnamon complex
Co-dominant
Cinnamon complex
The cinnamon complex, also known ass 8 ball complex, consist off several genes:
Cinnamon
Black pastel
Het red axanthic
Lori
Enchi
Razor
and a few other, less known genes.

All genes in this complex are compatible with each other. When pairing snakes with these genes you can end up with a super that is completely black. The downside is that this super is often associated with a duck face.
We have:
0.1 Black pastel Pinstripe
0.1 Black Pastel Pinstripe coral glow (pictured)
Genes in this complex are easy to recognise in combo's by their dark colour. In some combo's they tend to wash away the colour, especially in combination with pastel. They combine well with coral glow and champagne.